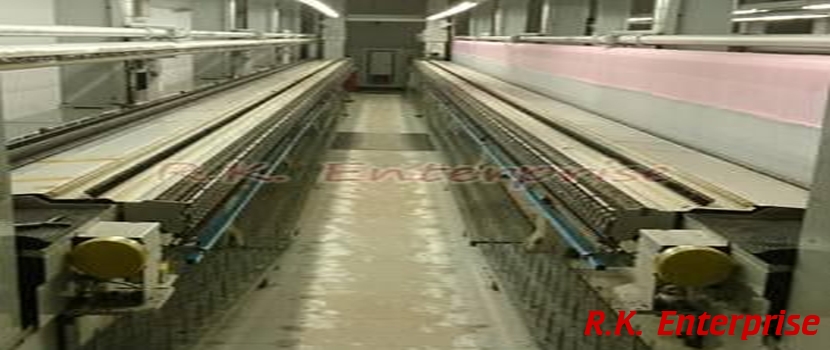 Embroidery has been a famous form of the commercial undertaking and leisure pursuit that permits us to modify and personalize our garments and stuff to suit our taste, fashion and feeling. It is the art or handicraft of making or adorning a design on a piece of fabric or other like materials with decorative needlework. It is done either by using a manual sewing machine or a specially designed, computerized embroidery machine like Lasser Schiffli Embroidery Machine.


However to purchase this machine you don't have to spend a hundred per cent of the price of your old machine to buy one if you purchase a thoroughly refurbished, pre-owned embroidery machine. Some dealers are accepting trade-ins on all types of Used Lasser Schiffli Embroidery Machine, preferably with a manufacturing date 15 years ago or later, with one to six head units, for customers who want to purchase newer models, and you will only almost half the price.


Points to be considered before buying used lasser schiffli embroidery machine


Ease of use
How easy is it to use? That's the number one question I get asked by people looking to buy an embroidery machine.
Look first at the buttons and control screen. How do you select designs, fonts, borders? What's the procedure for stitching out a design? How simple is it to import extra designs? Can you find the functions?


What kind of information or help does the machine give you and are the messages in English or geek-language?
Also, some machines have features such as automatic threading or thread cutting that make your life easier.


Maximum Embroidery Field Size
The embroidery ground or frame size is the major area that the machine can stitch in. It can't stitch external this area even if the loop is larger. So, this is the main design that you can stitch at one time. Most designs are presented for the standard 4x4 inch size, but some need a 5x7 or even larger field.


Downloading Additional Designs
It might possible that you'll need to stitch designs that aren't built-in to your machine. There's an affluence of designs accessible both for free download and to purchase. But you need a method to insert that into the machine for stitching.
It might possible that many older and low-end machines are imperfect to reading special embroidery cards or even floppy disks. This is the most difficult option but could work for you if you don't have access to a computer.


In addition to a card slot, newer machines have a USB port for easily importing additional designs. There are two types: One allows you to connect the machine to your computer for transferring designs. The other type of USB port (which is my favourite method) accepts a thumb or flash drive. You copy the designs to the thumb drive with your computer and then stick the drive in the embroidery machine for stitching.


Budget and Value for Money
Home embroidery machines cost anywhere from less than 500 dollars to many thousands of dollars. The multiple function machine may perform more functions, are faster and/or heavier duty. But you may not need or want all these functions - some will be more important to you than others. It's always a trade-off. Often you can get some of the advanced capabilities without spending a fortune by using embroidery software that runs on your computer to create and edit the designs.