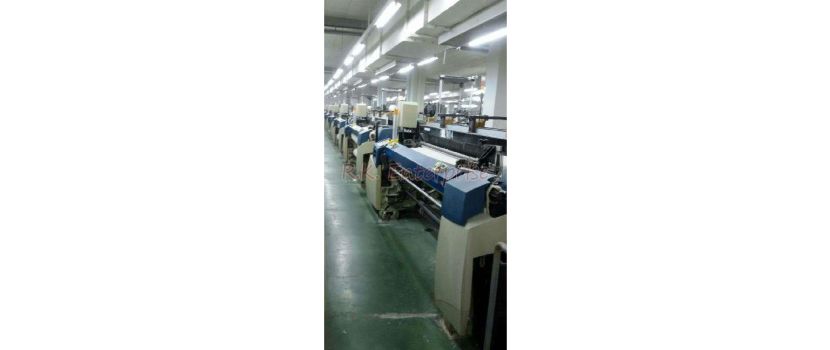 Cost reduction and deadlines have become important in the weaving business. Chances of making errors are now becoming smaller than they were ever before. Manufacturers and operators with advancement in technology are in search for performance and dependability based working equipment. The latest and most used Picanol Air Jet Looms have solved all the problems. Its integrated design and electronic components have made it extremely easy to handle and have some special functionalities that eliminate errors. The best part about the picanol air jet looms is that it consumes less power.


If you are searching for used Picanol air jet looms you can browse online as there are so many sellers who sell used machines at good rates. While buying a machine, always ask for complete documents of the machine to avoid duplicate machines. Also, don't forget to ask about the warranty period of the machine as a machine within the warranty frame helps save money.


Points that support purchasing used air jet looms:
There are some crucial elements of buying used equipment like ROI, Operational hours, and Overall performance. It has been noticed that many companies prefer going for used machinery rather than buying it. A hasty decision of buying a new air jet loom can undoubtedly block a good amount of money unnecessarily.

Before you move ahead for purchasing any type of used machine consider the below described benefits to make your decision right.
Reduced purchasing cost


As per estimates, buying used equipment decreases the cost of the machine by 40% or maybe lesser depending upon the condition of the equipment. Although, there are various other costs associated with them like taxes, licences, interest charges which increase its cost. Still it is considered the best if you wish to reduce the cost for buying a used loom.


Wide range of choices online
You have various online platforms for buying used picanol air jet looms. This allows users to choose multiple options to purchase a single product as there are different sellers with whom you can bargain to buy your required durable equipment for your business.

Easy to operate
The workers and professionals are familiar with the used version of these machines. Most people know how to function well without taking much time, but new machines have different guidelines and it takes time to learn effective usage.

Saves time
For new machines, you need to spend time, money, and efforts to train your employees. But used picanol airjet looms have no such cost associated with them.


How to buy the used picanol omni air jet looms?
Leading suppliers can provide you with the best quality used looms. Being professional in offering a wide range of air jet looms they work in consonance with the industry standards. So, their provided air jet looms are precisely checked for performance. These are constructed using high-class accessories, raw material and with latest technology. Owing to its excellent performance and easy maintenance features, picanol air jet looms are widely famous by customers. This is the reason many people prefer buying it, even if it's used.


Moreover, to ensure the quality of their used looms, the top-rated suppliers and traders make their air jet weaving looms go through a series of inspections and tests before delivery to end users.

Check for the following features in them
Excellent condition with good parts
Proper documents supporting the performance
Affordable price picanol air jet looms
Warranty of performance for few months
It is advised to find reliable suppliers online to place a safe order.